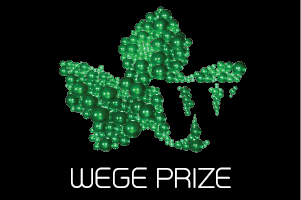 Wege Prize is a yearly international student design competition that gives teams of five the chance to collaborate across institutional, disciplinary, and cultural boundaries, use design thinking principles, and contend for $30,000 (USD) in total cash prizes, all while helping to show the world what the future of problem solving looks like.
Teams are required to represent at least two different academic institutions and at least three different academic disciplines.
Wege Prize is organized by Kendall College of Art and Design of Ferris State University's (KCAD's) Wege Center for Sustainable Design with the support of The Wege Foundation.
THE CHALLENGE: HOW CAN WE CREATE A CIRCULAR ECONOMY?
Wege Prize teams must leverage their transdisciplinary makeup to collaboratively design and propose a solution to a wicked problem of their choosing that can, in turn, help solve the wicked problem of transitioning from a linear economic model to a circular economic
model.
Our current linear economic system, in which we "take, make, and dispose," relies on large quantities of easily accessible resources and energy, and as such is unfit for the reality in which it operates. Working towards efficiency—a reduction of resources and fossil energy consumed per unit of manufacturing output—will not alter the finite nature of these resources, but rather can only delay their inevitable extinction. Therefore, a change of the entire operating system seems necessary.One potential new system is the circular economy. A circular economy is one that is restorative by design, and which aims to keep products, components and materials at their highest utility and value, at all times.
In the words of architect Bill McDonough, "Doing less bad is not the same as doing more good." Wege Prize teams work together to rethink and redesign the way our economy works by creating regenerative solutions that have a widespread and lasting positive impact.
THE PROCESS
Wege Prize is broken down into four distinct phases, with the scope and complexity of the challenge increasing at each phase. Following each phase, teams receive feedback on their work directly from a panel of industry expert judges, which they use to refine their projects for the next phase. 

Those teams that earn their way to the final stage of competition are invited to Grand Rapids, Michigan to present and defend their work in front of the judges and a live/online audience.
FOLLOW ALONG
Stay connected to all the latest Wege Prize developments at wegeprize.org, and on Facebook (facebook.com/wegeprize) and Twitter (@wegeprize).