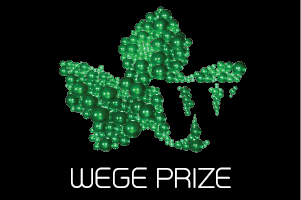 Wege Prize is a competition giving teams of college students the opportunity to experience the power of design thinking and collaborative design firsthand.
Wege Prize
Wege Prize is organized by KCAD's Wege Center for Sustainable Design with the support of The Wege Foundation in Grand Rapids.
The competition challenges teams of five to "re-think the world's linear economic models" into ones that are "regenerative," by designing a product, service or business model that could function within and help create a circular economy — a model in which resources can be re-adapted for use without limiting the desirability of products or the flow of revenue.
Teams are required to represent at least two academic institutions and at least three academic disciplines.
This year, 84 areas of academic study will be represented.
Competition details
All 25 teams were required to submit a research plan as a part of their team registration.
The teams' next challenge is to translate their research into a concrete draft of a "fully developed solution," focusing on customer or user need, economic feasibility, a sound business model and the relation of the product, service or business model to the larger system of the circular economy.
The initial drafts of their solutions are due on Jan. 30.
The drafts will be reviewed by a panel of expert judges, who will then choose the teams that will move to the third phase of competition, in which teams must develop and submit the final draft of their solutions by April 3.
Judges will review the final drafts and select the finalist teams that will present their solutions live at the Wege Prize 2017 Awards on May 19 in Grand Rapids.
Prizes to be awarded include $15,000 to the first-place team, $10,000 to the second-place team and $5,000 to the third-place team.
Several professionals are judges for Wege Prize 2017: Christopher Carter, independent educator, animator and sculptor from Miami; Gretchen Hooker, biomimicry specialist at the Biomimicry Institute in Kalamazoo; Nathan Shedroff, chair and M.B.A. in design strategy, California College of the Arts in San Francisco; Colin Webster, education programme manager at the Ellen MacArthur Foundation in Edinburgh, U.K.; and Michael Werner, green chemistry and restricted substances manger for Apple in Cupertino, California.