Wege Prize 2020 draws field representing 24 countries, 64 academic institutions, and 100 academic disciplines; inspires student teams to collaborate across boundaries and help accelerate the global transition to a circular economy
Grand Rapids, Mich. November 22, 2019 – Everywhere we look, the dominant narrative seems to be one of divisiveness and polarization. But, one group of college and university students from around the globe is proof positive that the spirit of collaboration is alive and well.
They're the latest crop of young leaders drawn to Wege Prize (wegeprize.org), an international student design competition that inspires collaboration across institutional, disciplinary, and cultural boundaries to solve persistent real-world problems and rethink the way economies work. Wege Prize 2020 has drawn a field of 29 teams of five, each required to represent different academic institutions and disciplines. These 145 students represent 24 countries, 64 academic institutions, and 100 unique academic disciplines—the largest and most diverse field in the competition's seven-year history. See a complete breakdown of 2020 teams.
Each team has identified a complex, systemic problem (also known as a "wicked" problem) they're interested in addressing, and has begun building a foundation of research to identify where the best opportunities for intervention exist. Over the next six months, they'll grow that research into a product, service, business, nonprofit organization, or other solution that solves the problem through the lens of the circular economy, a rapidly emerging economic model that emphasizes designing out waste and pollution, keeping products and materials in use, and regenerating natural systems.
Along the way, teams are guided by feedback from Wege Prize Judges, a diverse and accomplished group of professionals whose collective expertise spans the circular economy, sustainable business, green chemistry, industrial design, UX/UI design, digital fabrication, biomimicry, public policy, education, and more. In addition to this intellectual and professional growth, teams have the opportunity to win a share of over $30,000 USD in total cash prizes to help move their project forward.
"Wege Prize is a space where education meets action," says Gayle DeBruyn, a professor of Collaborative Design at Kendall College of Art and Design of Ferris State University (KCAD), which organizes the competition with the support of The Wege Foundation. "We're empowering young people to actively learn how to approach problems from multiple perspectives and how to solve them by collaborating with others whose expertise and experiences differ from their own, but we're also giving them support and resources to understand how they can make their ideas a reality."
Past Wege Prize winners have developed a sustainable, circular online tourism platform for indigenous communities in Mexico, designed a system to convert harmful waste byproducts from cocoa bean farming into powerful and affordable organic fertilizers, and created an on-site waste treatment system for hospitals that minimizes environmental impact while maximizing the potential for resource recovery, among many other innovative solutions.
Wege Prize 2020 teams are tackling a wide variety of issues, from reducing dependence on single-use plastic by turning an abundant invasive water weed into bioplastic, to using big data to help homeless individuals in Brazil make a positive transition back into society, to reimagining Detroit as a city of the future through an influx of sustainable infrastructure, and much, much more.
As the competition progresses through its four distinct phases, those teams whose ideas inspire the greatest hope for real-world success will advance, while others will carry the constructive feedback they've received from the judges into their future problem-solving efforts, and more broadly, their personal and professional lives.
Follow along with Wege Prize 2020 on Facebook (@wegeprize), Twitter (@wegeprize), and at wegeprize.org, where competition updates are posted regularly.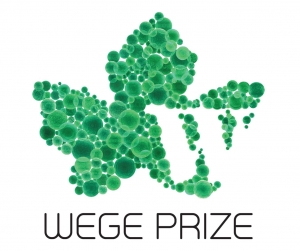 About Wege Prize:
Wege Prize, organized by Kendall College of Art and Design of Ferris State University's (KCAD's) Wege Center for Sustainable Design with the support of The Wege Foundation, is an annual competition that ignites game-changing solutions for the future by inspiring college/university students around the world to collaborate across institutional, disciplinary, and cultural boundaries to redesign the way economies work. To learn more, go to wegeprize.org.
About The Wege Foundation:
Planting seeds that develop leaders in economicology, health, education, and arts, and enhance the lives of people in West Michigan and around the world. For more information, please visit wegefoundation.org.
About KCAD:


As a college within Ferris State University, Kendall College of Art and Design prepares students for leadership in the visual arts, design, art history, and art education; provides innovative, collaborative education that fosters intellectual growth and individual creativity; and promotes the ethical and civic responsibilities of artists and designers, locally and globally. For more information, please visit kcad.edu.