The Highlands can be remembered as a pesticide and fertilizer-filled golf course. "It was a very manicured land with short grass just over two years ago," said the Stewardship Director at the Land Conservancy of West Michigan, Justin Heslinga. Over the course of two-and-a-half years, the Land Conservancy has focused on renewing the land back to its original state and giving way for wildlife and habitat to flourish.
Joe Engel, the Executive Director of the Land Conservancy of West Michigan said: "Not every day you get an opportunity to have a 'redo' on a piece of land that once was a 100-year-old golf course." He shared that it will be a laboratory for today's kids and for generations to come.
During the end of phase one, which was restoration, community members came to speak about the process and how it has benefited them, as well as the overall community. One community member, Bill Faber, shared that he runs on the property a lot. The Highlands provides access to the community for exercise purposes as well as educational purposes for students.
The Highlands is the Land Conservancy's first major project in the City of Grand Rapids. The majority of their projects are in rural areas that are not accessible by public transportation. However, now, one can simply take The Rapid's Route 7 bus line to The Highlands.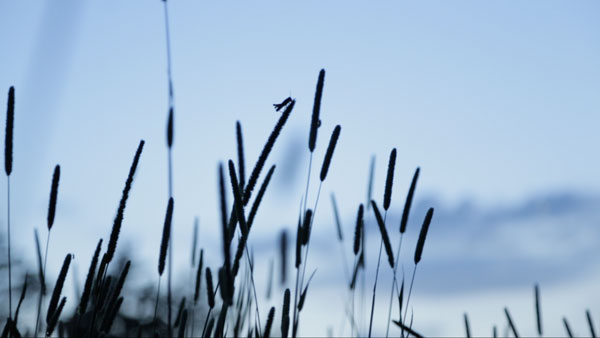 Not only is The Highlands accessible to the whole community but it is now a home for wildlife. Mary Jane Dockeray, the founder of Blandford Nature Center told how she can now hear the bird songs that she once could not hear in her own backyard.
Phase one is only the beginning of the restoration of The Highlands. It has already been a big accomplishment and future phases promise an even greater benefit to the whole community. More importantly, it will benefit the environment.
Highlands Project Student Names
Article by Arieal Jackson
Photography by Dagan McClure-Sikkema
Videography and editing by Tris Cunningham, Micah Garmon, Arieal Jackson, Elias Vandyke-Titus, and Mike Saunders