The founding director of the Center for Native Peoples and the Environment will give a virtual presentation on Thursday, May 27, 2021
Grand Rapids, Michigan – March 25, 2021 – The Wege Foundation will host the 24th annual Wege Speaker Series (www.wegespeakerseries.com) on Thursday, May 27 at 4pm. The flagship event took a hiatus last year due to the
pandemic. This year's event will be virtual.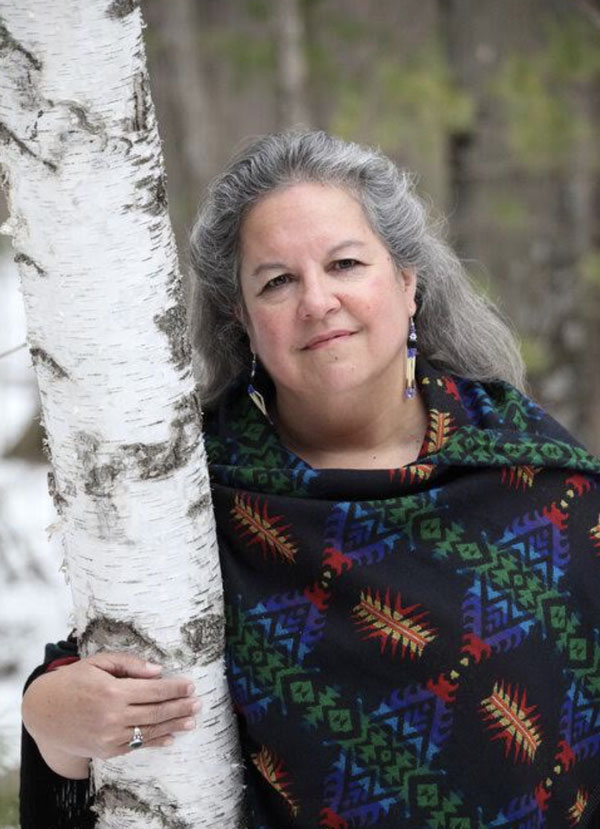 Presenting is Dr. Robin Wall Kimmerer, renowned author, educator and enrolled member of the Citizen Potawatomi Nation. As a scientist, Dr. Kimmerer's interests include the restoration of ecological communities and the rejuvenation of human relationships to land. She holds a PhD in Botany from the University of Wisconsin. Her presentation is titled Healing relationships with the natural world.
"Dr. Kimmerer teaches us how to restore healthy relationships with each other and with the environment," said Wege Foundation President Mark Van Putten. "She offers an inclusive vision for Grand Rapids in planning to restore the Grand
River rapids that were so important to indigenous people."
Dr. Kimmerer lives in Syracuse, New York where she is a SUNY (State University of New York) Distinguished Teaching Professor of Environmental Biology and founding director of the Center for Native Peoples and the Environment.
Dr. Kimmerer's latest book, Braiding Sweetgrass: Indigenous Wisdom, Scientific Knowledge and the Teachings of Plants, has earned critical acclaim. She writes, lectures and interviews widely, including features on TEDx, NPR and Orion magazine. In 2015, she addressed the general assembly of the United Nations.
Please register by May 26, 2021 at: wegespeaker2021.eventbrite.com
The first 200 registrants will have the opportunity to receive a discounted price on a signed copy of Dr. Kimmerer's book.
Partners for the 24th Wege Speaker Series event include:
City of Grand Rapids
Downtown Grand Rapids Inc.
Grand Rapids WhiteWater
Grand River Bands of Ottawa Indians
River for All riverforall.com
About The Wege Foundation
Founded in 1967 by Peter M. Wege, The Wege Foundation focuses on planting seeds that develop leaders in economicology, health, education, and arts, and enhance the lives of people in West Michigan and around the world. For more information, go to wegefoundation.com.