The White House Environmental Justice Advisory Council member will give a virtual presentation on Thursday, May 26, 2022 Grand Rapids, Michigan – April 26, 2022 – The Wege Foundation will host the 25th annual Wege Speaker Series (www.wegespeakerseries.com) on Thursday, May 26 at 4 pm.
This year's event will be virtual.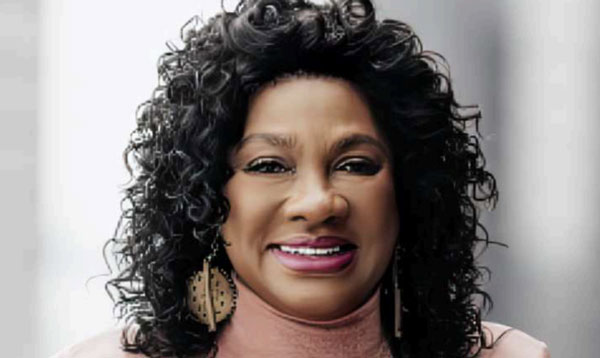 Presenting is Dr. Beverly Wright, award-winning environmental justice scholar, advocate, author, civic leader and professor. She is the founder and executive director of the Deep South Center for Environmental Justice in New Orleans, a community-university partnership organization that focuses on health inequities and environmental racism along the Louisiana Mississippi River Chemical Corridor and the Gulf Coast Region. The Center provides education, health and safety training, and job placement for residents in climate-impacted communities within the United States. Recently, she was appointed by President Biden as a member of the White House Environmental Justice Advisory Council to help support his whole-of-government approach to the climate crisis.
As a child growing up in southern Louisiana, Wright's understanding of environmentally compromised communities was close to home. She lived along the highly polluted 85-mile stretch of land between Baton Rouge and New Orleans known as "cancer alley." These childhood experiences shaped her eventual career choices in research and activism. "Dr. Wright combines her knowledge as a scholar and her experience as an advocate to assure equitable approaches to addressing climate change," said
Wege Foundation President Mark Van Putten. "There can be no better time for Dr. Beverly Wright to describe her groundbreaking strategies as Grand Rapids and West Michigan develop and implement local climate change strategies." "We are looking forward to Dr. Wright's lecture and learning how we may be able to complete similar projects in Grand Rapids," said Alison Waske Sutter, Sustainability and Performance Management Officer at the City of Grand Rapids. "Her talk will come on the coattails of a recent invitation for our city to participate in the White House's national Building Performance Standards (BPS) Coalition." "With data from new screening tools and studies, the extent of environmental injustice in our neighborhoods with the highest concentration of People of Color is becoming impossible to ignore," said Sergio Cira-Reyes, Climate Justice Catalyst at the Urban Core Collective. "Dr. Wright's research and expertise is exactly the wisdom we desperately need to start addressing these layers of injustice woven into other social determinants of health." Dr. Wright received the 2003 Distinguished Alumni Award from the State University of New York, Buffalo, the Robert Wood Johnson Community Health Leadership Award in 2006, the 2008 EPA Environmental Justice Achievement Award, the Rainbow PUSH Coalition 2008 Community Award, the Ford Motor Company's Freedom's Sisters Award in 2009 and the Urban Affairs Association's SAGE Activist Scholar Award in 2011. She was also recognized by theGrio as one of its 100 History Makers in the Making.
She is the author of numerous scholarly articles and has co-authored the books Race, Place, and Environmental Justice After Hurricane Katrina and The Wrong Complexion for Protection: How the Government Response to Disaster Endangers African-American Communities.
Dr. Wright received a Ph.D. from State University of New York at Buffalo.
Please register by May 25, 2022 at: wegespeaker2022.eventbrite.com
Partners for the 25th Wege Speaker Series event include:
City of Grand Rapids
Michigan Black Expo
U.S. Green Building Council of West Michigan
Urban Core Collective